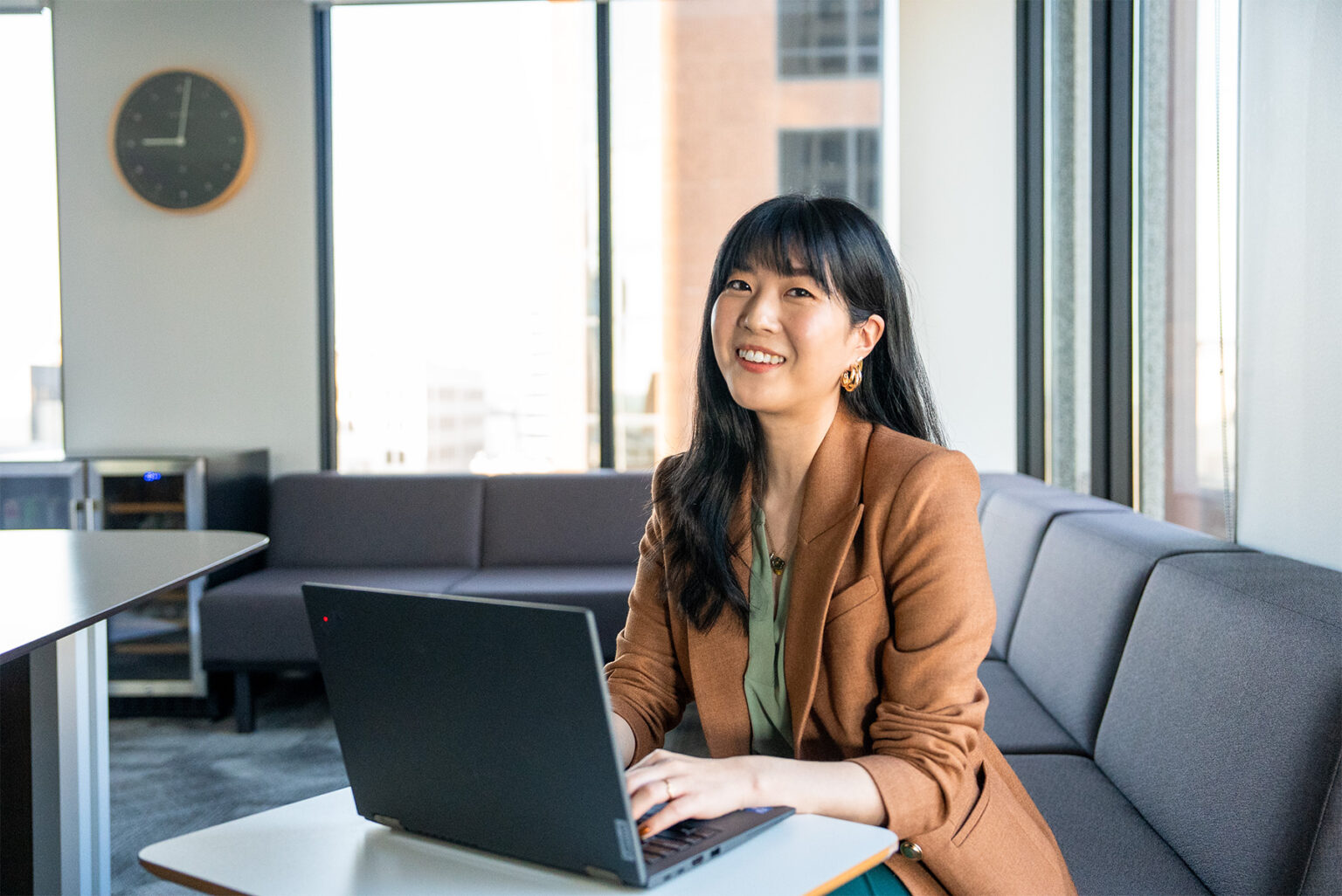 Areas of Expertise: Public Relations
Jenny brings

narratives to life.
Jenny's expertise as a researcher, writer and passionate storyteller transforms complex, nuanced topics into impactful narratives that authentically represent clients. Her writing breathes life into stories, amplifying community voices and building meaningful connections. As Goff Public's writing specialist, she crafts an array of written materials that effectively support our clients.
Jenny honed her research and writing skills through her background in cultural anthropology and grant writing in the nonprofit sector. Her previous work has focused on funding for affordable housing in the Twin Cities metro area.
As a Korean adoptee raised in Minnesota, Jenny enjoys mastering Korean cooking at home and developing fusion dishes that reflect her distinct cultural identity (a recipe for a Korean hotdish is in the works). When she's not making a mess in the kitchen, you can find her hiking, antique shopping, or curled up reading and watching movies with a hot beverage.
---
Joined Goff Public: 2023
Alma Mater: University of Minnesota, Twin Cities
Conversation Starters
Books and movies
Fashion and food history
Thrifty vintage finds
'60s and '70s music