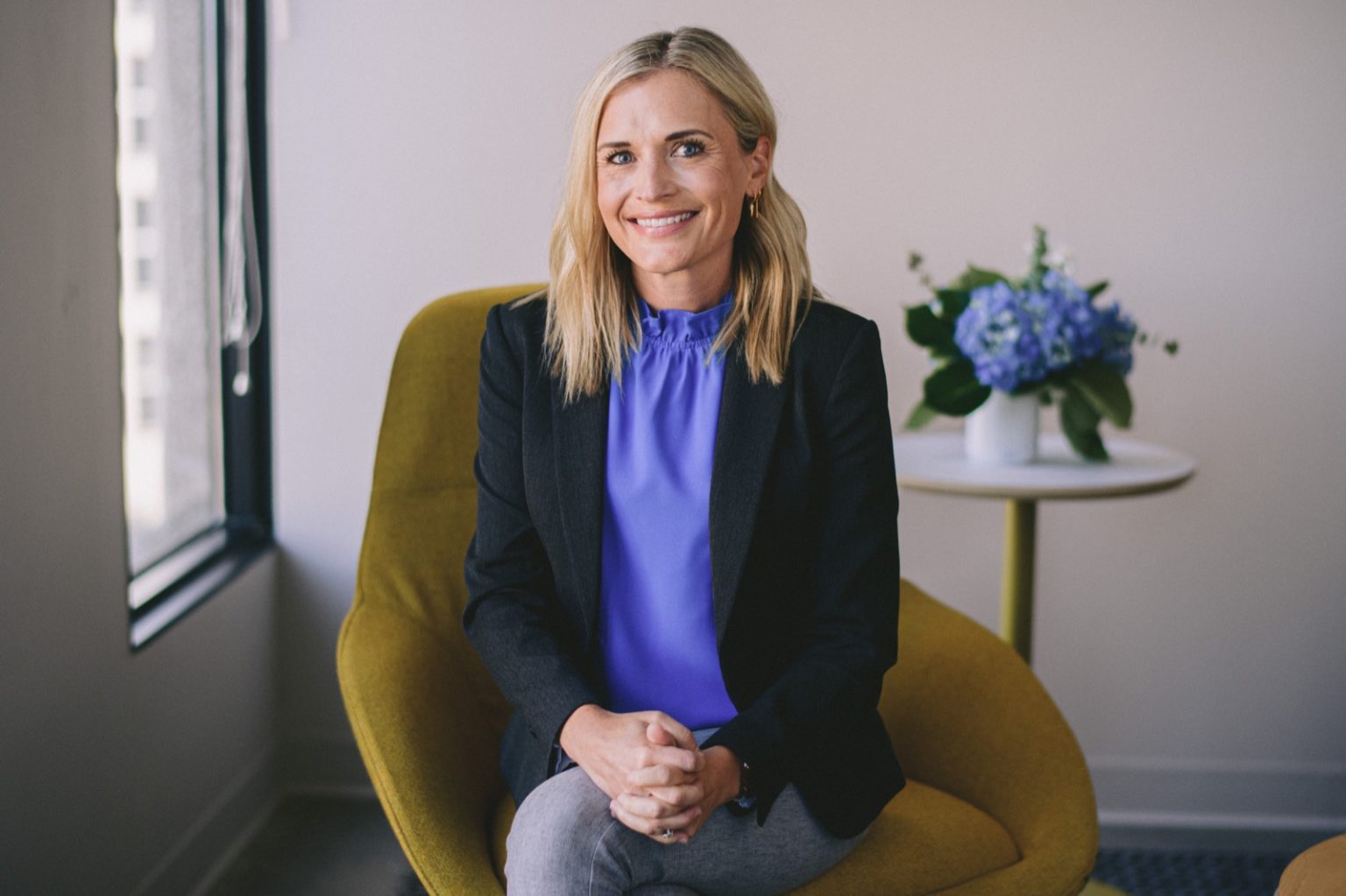 CEO / President

Principal
Areas of Expertise: Crisis and Issues Management, Public Relations, Training and Coaching
When it

matters most

, leaders turn to Jen for candid advice.
Jen is a sought-after expert in reputation management, crisis consulting and preparedness, media relations, and strategic communications. She has spent her career helping clients navigate difficult situations, serving as a trusted, behind-the-scenes adviser on many high-profile stories and issues. With 25 years of experience at Goff Public, Jen leads the agency as president and CEO, overseeing the strategic direction of our business and team of public affairs and public relations professionals while actively advising our clients.
Goff Public's clients benefit from Jen's experience and connections across diverse industries. She consistently works with colleges and universities, tribal governments and casinos, nonprofit organizations, and businesses in the transportation, energy and hospitality sectors. As a C-suite leader for 12 years, Jen connects deeply to many of the challenges businesses and organizations face today – from advancing diversity, equity and inclusion to corporate social responsibility initiatives and navigating the changing workplace.
Jen is best known for her ability to be decisive and offer courageous advice and strategy when situations are ambiguous, politically charged, and high risk. As Goff Public's lead media trainer and spokesperson coach, Jen has trained thousands of business and community leaders on how to work with the media and deliver effective and authentic messages. She is regularly asked to give presentations to share her expertise, and her practical, no-nonsense advice has been published locally and nationally.
Jen is active in the business and civic community. She serves on the Board of Regents at St. Olaf College and on boards of the Minnesota Chamber, Saint Paul Area Chamber of Commerce and Saint Paul Downtown Alliance.  With one son at college and the other a busy high schooler, Jen enjoys any opportunity to gather with her family, especially at their cabin in western Wisconsin.
---
Joined Goff Public: 1998
Alma Mater: St. Olaf College
Conversation Starters
Cabin life
Doodle dogs
Teenage boys
Civic Involvement
St. Olaf College, board of regents (2018-present)
Saint Paul Downtown Alliance, board member (2023-present)
Minnesota Chamber of Commerce Business Services Board, board member (2018-present)
Minnesota Chamber of Commerce, board member (2013-2019)
Saint Paul Area Chamber, board member (2017-present)
Saint Paul Area Chamber Charitable Foundation, board member (2011-2017), chair (2017)
Greater Twin Cities Youth Symphonies, former board member
Leadership Minnesota, Minnesota Chamber of Commerce, Class of 2009-2010
Leadership Saint Paul, Saint Paul Area Chamber, Class of 2008
Awards
Twin Cities Business Top 100 People to Know for 2022
Minneapolis/St. Paul Business Journal Woman to Watch (2012)
Northern Star Council Sturgeon Award (2014)