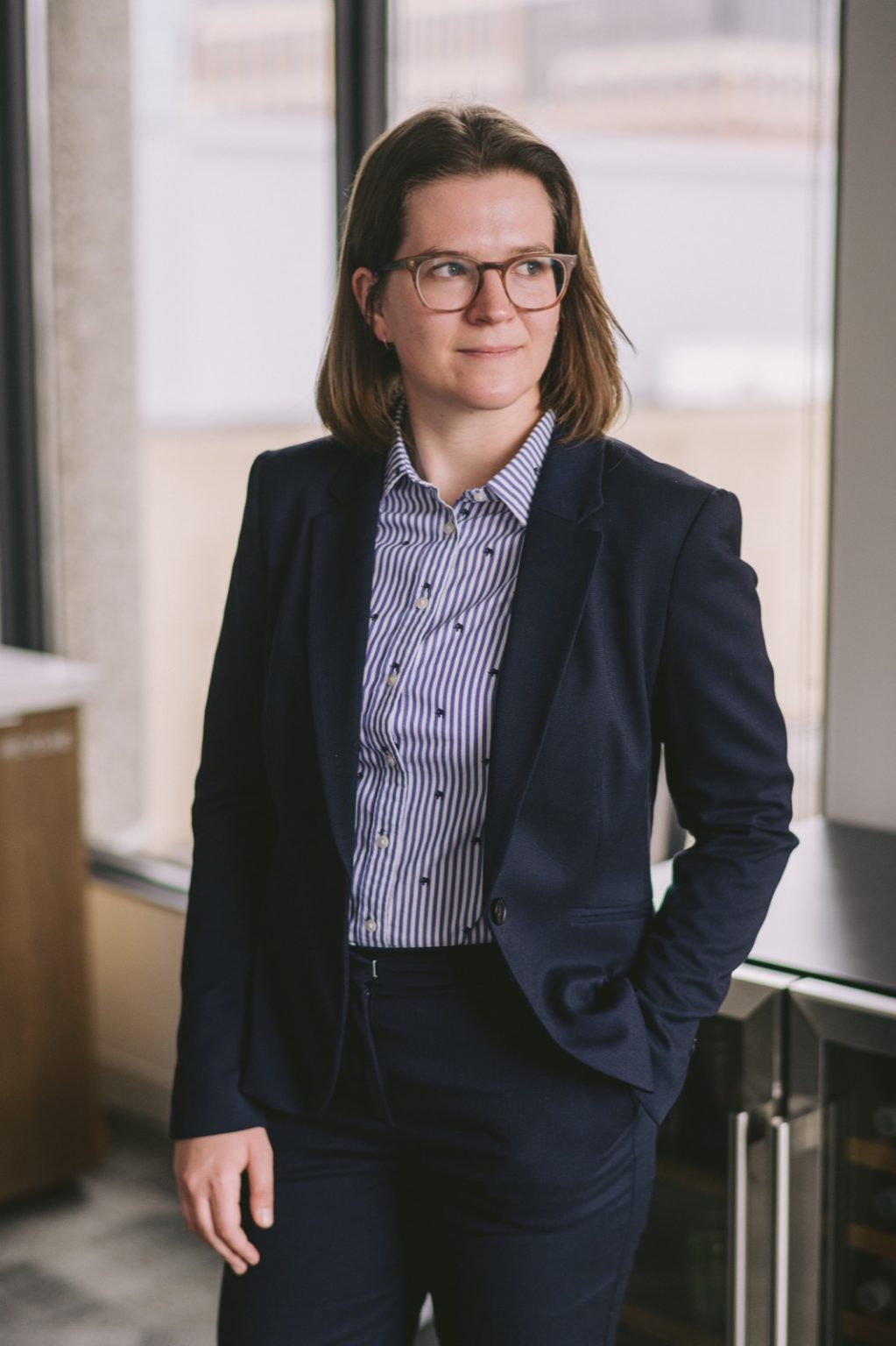 Legislative Coordinator/Lobbyist
Areas of Expertise: Public Affairs
Ellen does the little things to keep our

team running smoothly.
As a legislative coordinator and lobbyist, Ellen is the glue that holds the public affairs team together. Her political acumen, attention to detail and project management skills ensure that our team consistently delivers results for our clients at the Minnesota Capitol and in their communities. Leveraging her deep relationships with legislators and staff, Ellen manages diverse coalitions, leads advocacy strategies and brings the latest political insights to our clients. Whether tracking bills and legislative committees or organizing client visits to the Capitol, Ellen supports the daily needs of our lobbying team.
Prior to joining Goff Public, Ellen was a legislative assistant at the Minnesota House of Representatives, where she staffed education and tax committees. She also worked for the 2018 House DFL campaign, playing a part in successfully flipping the state House of Representatives.
Ellen is a lifelong Saint Paul resident. In her spare time, you can find her on one of the many Twin Cities trails, checking out local restaurants, or spending time with friends and family.
---
Joined Goff Public: 2021
Alma Mater: University of Minnesota
Conversation Starters
Craft breweries
Cycling
Minnesota sports
Musical theater