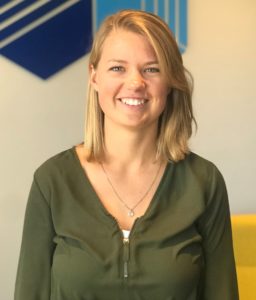 With a passion for crafting stories driving her budding career, Renata Erickson is brimming with anticipation for what she will learn as a fall intern at Goff Public.
Renata recently graduated from St. Olaf College with a degree in English and concentrations in media and film. While completing her degree, she wrote for the St. Olaf Marketing and Communications Office and served as assistant editor for the campus journal Bifrost. Renata also dedicated time to St. Olaf's Supporting Special Needs organization as its public relations officer.
Before attending St. Olaf, Renata wrote her first young adult novel, "Silver Scars." In the following years, she visited Faribault Middle School to talk about writing and answer the questions of sixth graders who had read her book as a class study on reading and writing.
When Renata isn't writing and illustrating creative pieces, she can be found out on a lake, selling cheese curds at county fairs, reading, spending time with family, or playing ultimate frisbee or volleyball.