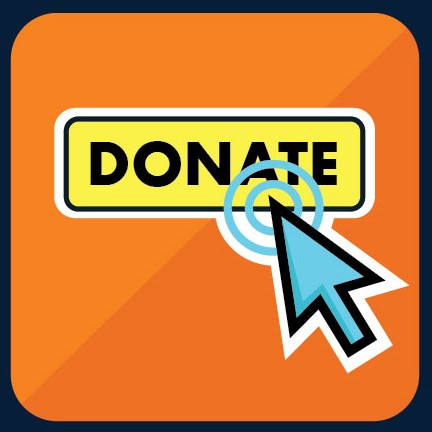 Top four fundraising tips ahead of Give to The Max Day
This year's Give to the Max Day (GTMD) is right around the corner! With traditional in-person fundraising opportunities no longer viable this year, GTMD will be an especially useful opportunity to connect with new and familiar supporters virtually.
Here are four recommendations for making your GTMD successful:
1. Plan your campaign communications ahead of time – don't try to wing it. 
Whether you plan to stick to the basics with a few social media posts or want to go big with a multimedia approach, planning your campaign communications ahead of time is critical. By taking the initiative in advance, your content will be more engaging and more effective.
Even though you may pre-schedule content, it's important to stay nimble and adjust your communications approach as needed. Did any relevant current events or community updates crop up last-minute for you to incorporate into your call to action? Is there any content your audiences really seem to be responding to? By having a general plan of attack to begin with, you'll have more capacity to monitor and adjust your approach as it happens live.
2. Make sure your GTMD page has complete information that looks visually appealing.
Approach your page as though you are learning about your organization for the first time. Take the time to explain your group's mission and vision, fundraising goals, and what donations will fund. If possible, include quality photos or graphics that can breathe a little life into the descriptions you're giving – bonus points for consistency in language and colors! Finally, double check that all links to your organization's website and social media pages are functional.
If you're feeling especially ambitious, consider including a brief video message (recorded via Zoom or iPhone – it doesn't need to be high budget!) from your organization's leadership or from beneficiaries of your work. People want to donate to causes that inspire them and align with their values. Cultivating a nice balance of information, resources and visuals will help them feel more knowledgeable and confident in donating.
3. Create high-quality, creative content for your GTMD page.
Once you have the above basics covered, tap into your creativity to help communicate your organization's unique voice. Ask yourself if the message you're trying to convey is better communicated through writing, video or a still image. Adjust as necessary!
There are many ways to have your page stand out from others. Specify a fundraising goal and include a progress bar. Or, with their permission, highlight stories from people whom your organization has served on your page.
Keep in mind that no matter what creative content you include, it should all still be written in an approachable, easy-to-understand way. It's also important that communications are transparent and consistent, but not constant – too much will clutter up the page.
When it comes to the day-of content being shared on your organization's social channels, you should have more than two simple introductory and ending communications. It's widely considered that the average person needs to hear a message seven different times before they take actual action. Depending on your organization's fundraising goals, planning for 5-10 posts throughout GTMD is recommended.
Don't have the capacity to draft content? Not a problem – GiveMN has you covered! In addition to their general guide with featured tips and training, GiveMN has also put together templates, graphics and other helpful communications content that will help your campaign shine.
4. Engage your allies.
Leverage board members, employees, volunteers and existing donors to broaden your reach. Research shows that an individual is 83% more likely to act when someone they know and trust makes a recommendation. Ask your allies to share your GTMD content on their channels to get in front of their networks and increase your chances of getting more donations.
Another helpful way to plug in your allies is by tagging any people or organizations participating with your campaign in your social content so it shows up on their audiences' feeds. Showcase a wide variety of donors on your page to demonstrate the impact of your group's work.
Share

with a Friend or Colleague