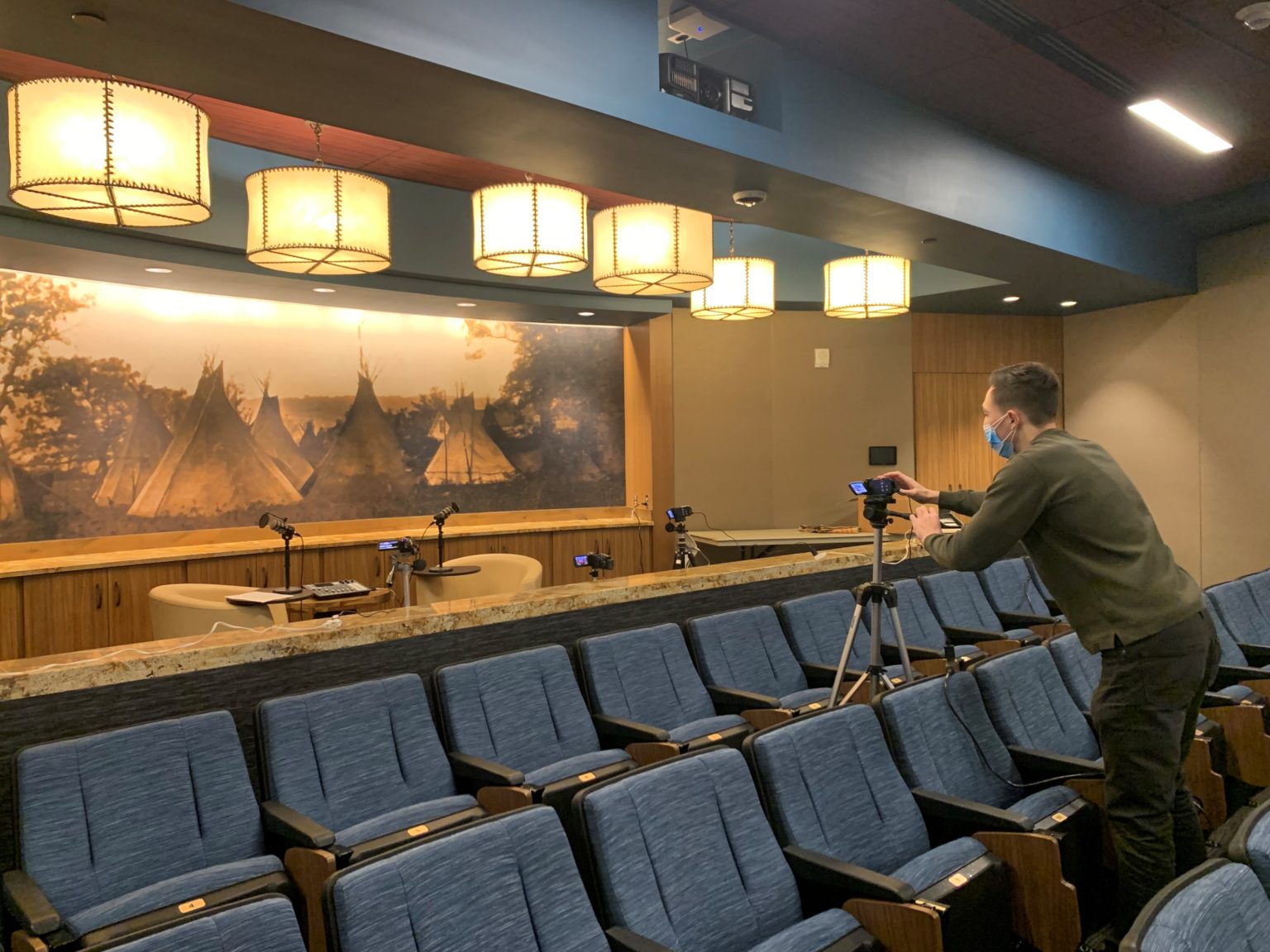 Podcasting essentials: Tips for planning, promoting and perfecting your podcast
If it seems like anyone and everyone is starting a podcast in 2022, you may be right. While the most popular podcasts have made headlines for multi-million-dollar deals, the number of active podcasts was projected around 2.4 million at the start of this year. And it makes sense considering how much the podcasting audience has grown in the U.S. alone over the past 15 years. Today, 57% of U.S. consumers above the age of 12 have listened to at least one podcast.
At Goff Public, we support clients with many aspects of podcasting – from conception and production to securing guests and promotion to grow listeners. We've helped clients learn this medium every step of the way. Production value used to be the key differentiator but advancing technology has made podcasting more accessible and easier to create than ever. Within this crowded field, how can you stand out? Here are a few of our top podcasting tips.
Start with strategy: So, you want to start a podcast. What are your goals? Before diving in think about what you hope to achieve and your long-term plan for maintaining this channel. Most of the businesses and organizations we work with aren't trying to generate advertising or sponsorship revenue from their podcasts, rather it's an engaging platform to highlight their expertise, share thought leadership or promote services. Even without a monetization plan, podcasting brings other value: deeper connections with your audiences, a space to capture big ideas in an easily digestible format, and exposure to new people and potential supporters or customers.
Be consistent: Establish a regular cadence and format for your episodes. Consistency lets your followers know what to expect in each episode and when to look for them. This doesn't have to be too formulaic or box you in. If you deviate from the norm – like this special edition of the Native Minnesota with Rebecca Crooks-Stratton podcast from the Minnesota State Fair – make it part of your storytelling and promotion. Another way to add consistency to your podcast is including segments – regular features that your listeners can learn to expect from you in each episode or a few episodes per year.
Create a promotion plan: You'll need to consistently promote your podcast to grow your following and it can take a while. There's even a term – podfade – for the number of podcasts that just seem to fizzle out. If you've committed to launching a podcast and creating a certain number of episodes, you have to be just as diligent about promoting it. Create a playbook for each episode that allows you to generate interesting visuals and promotional messages that tease some of the show's big moments. Build in strategies for guests to promote your episodes and seek out opportunities to be featured on other shows.
Mine for cross-promotional content: Podcast episodes are content-rich and they take a lot of time and effort to produce, so make the most of your investment by utilizing content from your podcasts on other channels. You can highlight key takeaways and big moments on your blog or social media feed. Turn one of your episodes into a pitch for a journalist who would be interested in a deeper dive into a topic. A growing tool is recording podcast video – this gives you a visual record of your episode and helps to create short snippets that can be used for general podcast promotion and interaction with your listeners and guests.
Engage with your most loyal fans: The average podcast gets around 29 listens per episode. Before you get disheartened, think about the value that each listener represents. Those are 29 people who can encourage others to subscribe, promote your cause, or hire you or your company. Give them an inside look at the episode by sharing behind-the-scenes photos on social media or take fan suggestions for interview guests or podcast topics.
At Goff, we are also big podcast fans. Check us out on social media to learn about some of our favorites. As for me, my favorite podcast – Call Your Girlfriend – just ended its 8-year run earlier this month and I'm looking for my next listen. For the next few weeks, I'll be tuning into Vanity Fair's Little Gold Men to get prepared for the Oscars. 🎧 What are you listening to? Let me know: cali@goffpublic.com
Share

with a Friend or Colleague