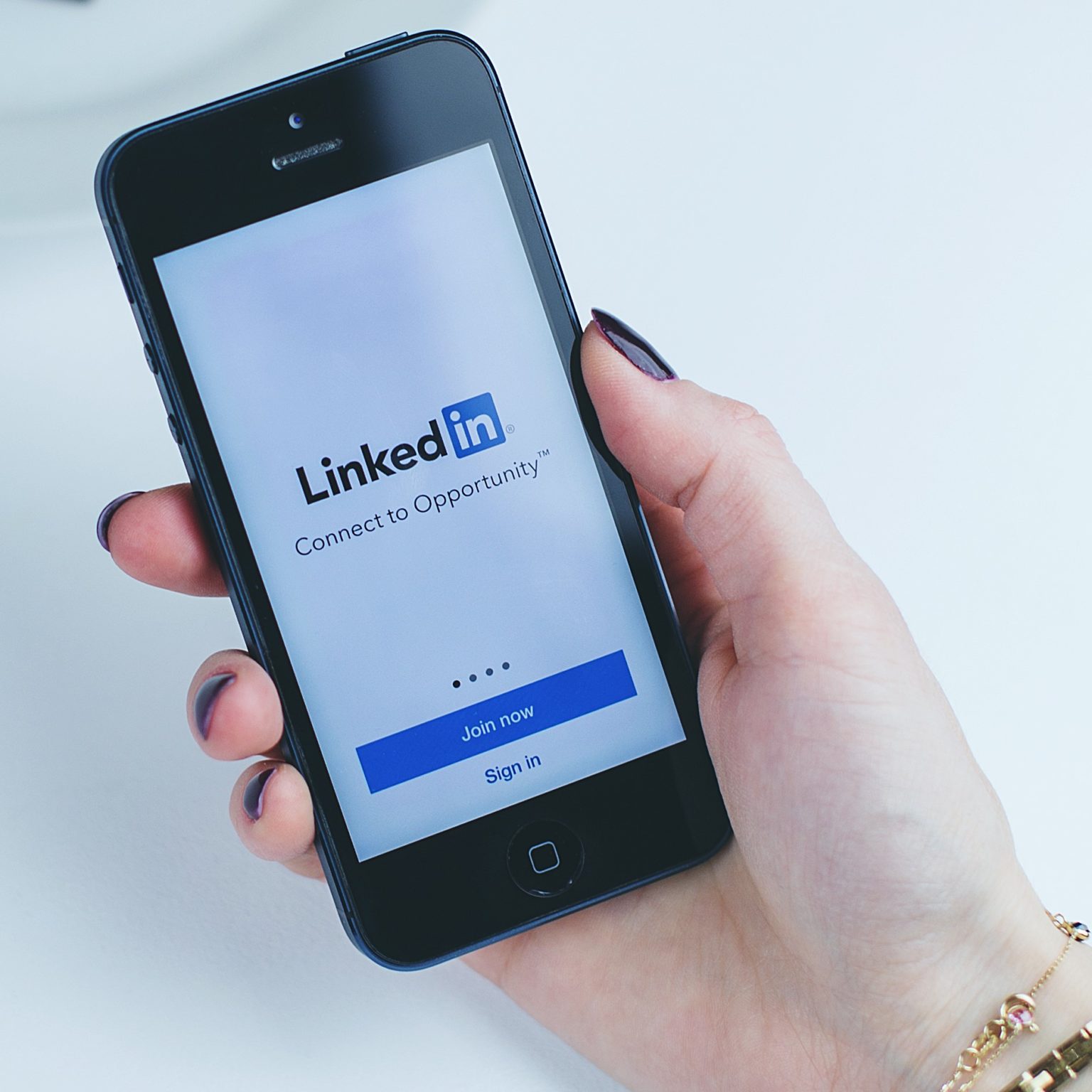 LinkedIn tips for better virtual networking
At Goff Public, we've been working remotely for nearly six months. This new professional reality is coming into clearer focus as we look to the fall – many of the conferences, chamber meetings and networking events we usually attend won't look the same this year.
While we can't network in person for the foreseeable future, it's a perfect time to brush up on digital networking skills – beginning with your LinkedIn profile. Like other social media platforms, engagement on LinkedIn surged at the start of the COVID-19 pandemic as many users sought to maintain their professional connections, find new opportunities and use this time to enhance their skills.
Once seen primarily as a tool for jobseekers, LinkedIn today is the place to build your professional brand, nurture relationships with colleagues, peers and clients, and share your expertise. With more than 690 million users, the platform is well-loved by entrepreneurs and sales professionals, but even people working in large organizations can benefit from the ability to self-define their work and value on the world's largest public network.
Here are our best tips for building an authentic profile and engaging more on LinkedIn.
1. You are more than your current company and job title: The default headline is usually your current position and company. Unless potential connections are deeply familiar with your organization, your job title likely doesn't say much about what you do. You can include your current role, but use the 120 characters to also describe what that means, focus on specific areas of expertise and provide more detail on your geographic reach.
2. Ditch the third-person bio: Many users utilize a third-person biography from their company website for LinkedIn's 2,000-character 'About' section which appears before your job experience. This isn't the right approach for a platform that's all about building authentic, professional connections. Instead, outline what you do and why, how you got to this stage in your career, and what kinds of connections and opportunities you're looking for. Pepper in some personal details to make it easier for potential connections to strike up a conversation with you.
3. Find and build connections: Take stock of your current connections and see who's missing. Make it a habit to seek new connections on the platform, even if you're only meeting digitally at first. If you participate in online events – like panels or webinars – connect with other participants, panelists and organizers after.
4. Participate as much (or as little) as you'd like: Once you've cleaned up your profile and connections, your LinkedIn presence can passively work for you by helping you put your best face forward, but that's only the beginning. Set a goal of logging in twice a month to catch up with connections and share content. To really build your brand, demonstrate your expertise through conversations in LinkedIn groups and blog posts.
Check out this great example profile from LinkedIn's Talent Blog. Here, Bruce opens with a strong statement, describes his unique approach to the recruiting field and gives readers insight into his personality.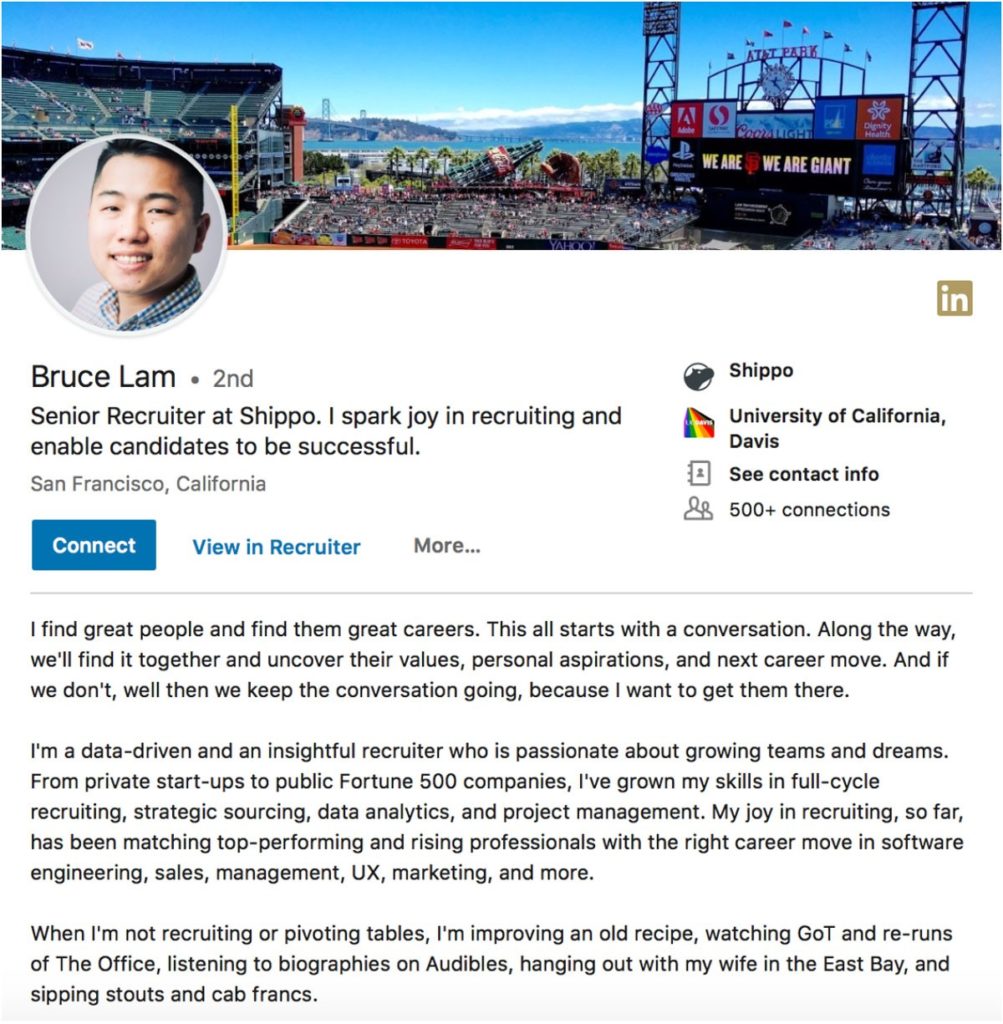 While many of us forget about our LinkedIn profiles once we've secured a new opportunity, we could be missing out on new connections, partnerships and clients. Revisiting our profiles and participating more online during the era of social distancing can help keep us connected to the world beyond Zoom.
Share

with a Friend or Colleague