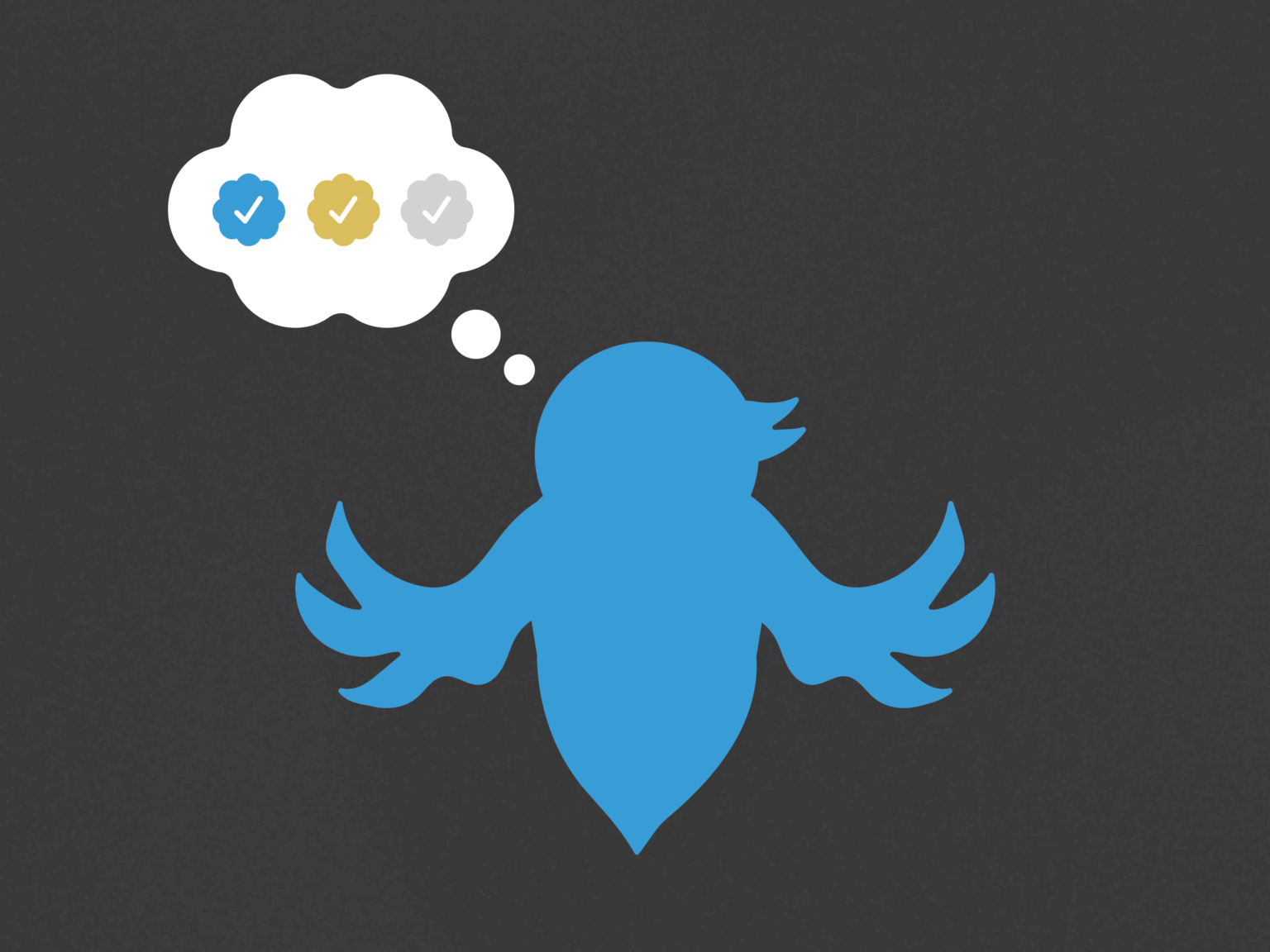 One check, two check, red check, blue check: Chaos at Twitter
From mass layoffs and diminished content moderation to the reinstatement of offensive figures, unpredictable changes have defined Elon Musk's short tenure as CEO and owner of Twitter. Users have pulled back and even boycotted Twitter as constant pivots and controversy dominate headlines. Nothing better exemplifies the erosion of Twitter's brand than its diminished check mark badges.
The company's revenue has plummeted, as advertisers feel uncertain about Twitter's stability and uncomfortable being associated with Musk's oversized personality and offensive tweets. To compensate, it introduced Twitter Blue, a monthly paid subscription service that included the coveted blue check mark, indicating an account was verified.
Twitter's blue check marks were originally a sought-after status symbol that legitimized organizations and individuals. The rigorous verification system established credibility by ensuring users were who they said they were. The system was easy to understand and made it possible to trust that an account was truly held by a legitimate business, government official, journalist, organization or other public figure.
The decision to grant blue checks to anyone willing to pay $8 a month created confusion, as some blue check marks indicated a verified account while others were simply purchased. The very definition of a blue check became ambiguous, and it quickly backfired.
After Twitter Blue was introduced, well-known pharmaceutical company Eli Lilly tweeted, "We are excited to announce insulin is free now." The problem? The tweet was from a fake "verified" Twitter account which obtained its blue check through a paid subscription. Though it had done nothing wrong, Eli Lilly issued a public apology to protect its brand and reputation. As similar fake "verified" accounts flourished, including Tesla, McDonalds and even Jesus, Twitter paused the subscription-based verification program. But the damage to the blue check marks and Twitter brand was already done.
Twitter has continued to experiment and create confusion with its check mark requirements, labels and programs. Since the introduction of Twitter Blue, the company:
Removed legacy verification check marks for users who refused to pay for Twitter Blue, creating an uproar among celebrities and public figures. It then backtracked, reinstating check marks for large accounts even if they did not pay the subscription fee.
Introduced, then removed and re-introduced gray check marks to indicate government agencies/officials.
Created gold check marks to indicate businesses that paid to be Twitter-verified organizations.
Applied labels to certain news organizations' accounts that suggested they were state-controlled, and then state-funded, and then removed some of the labels completely.
Introduced square profile pictures to indicate if an organization was part of its Twitter Blue for Business program – and then created an affiliation badge system, so an individual's account can be connected to an organizational Twitter account.
Added new verification requirements to its Twitter Blue program to try to prevent parody and fake accounts. But the new requirements didn't align with the original blue check mark requirements.
Despite its efforts, Twitter's verification problems continue. This week, a verified Bloomberg news account tweeted a picture of an explosion near the Pentagon, but the AI-generated image and Twitter account were fake (despite being approved as verified). Stock markets sunk as the tweet went viral, once again calling into question Twitter's pay-to-verify system.
In monetizing one of its most coveted features, Twitter changed its very definition into something meaningless. And more importantly, it sacrificed trust — in its check marks, its brand and the content on its platform. Trust is something built over time, and once lost, is difficult to restore.
A robust social media presence is critical to modern communications, but it requires a thoughtful approach. Regularly monitoring your channels and understanding the evolving platforms are key to protecting your reputation and maintaining trust.
Share

with a Friend or Colleague