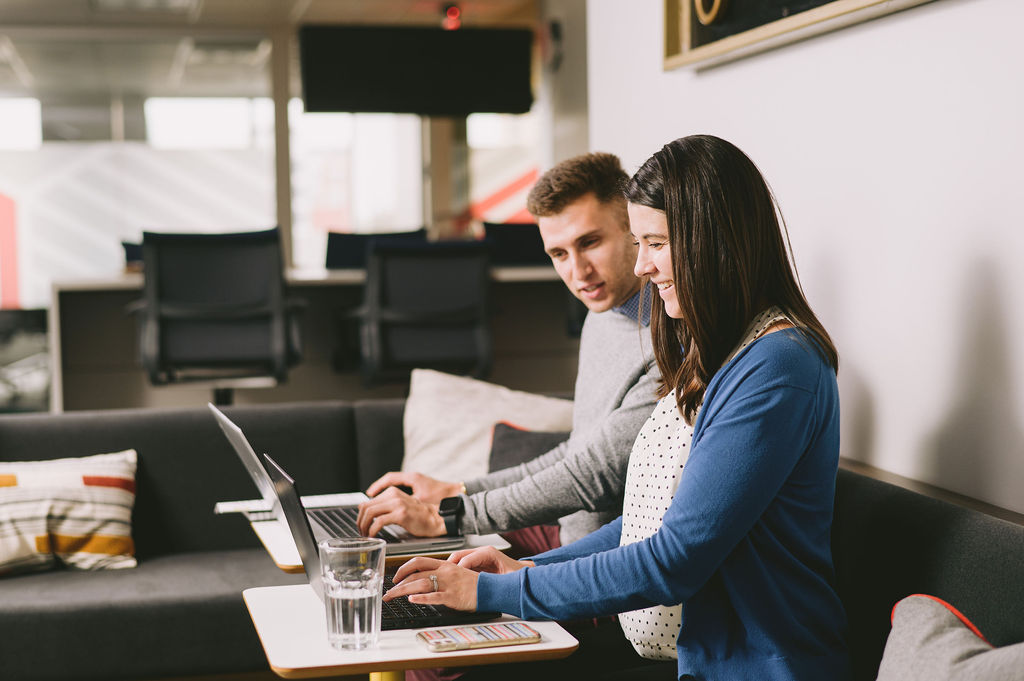 New year, new website: Guiding website principles for 2022
Goff Public kicked off the new year with the launch of a fresh, redesigned website. After five years since the last iteration, an update was needed to better reflect our services, refresh the look and improve the user experience. After all, the average lifespan of a website is shorter than you may think – just 2 years and 7 months. When it comes to website design, we work with clients to project manage, drive strategy and develop content while working alongside an expert development partner. As we created our new website, we considered the following best practices:
Easy navigation
Great website design allows a user to easily navigate from one page to the next. The internet offers countless websites and users are busy. If a person can't easily find what they want on your website, they will leave for a competitor. By prioritizing easy navigation, your users stay engaged and on your website. Understanding your audiences' behaviors and travel patterns on the site will influence which pages are prioritized in your navigation.
Prioritize the mobile experience
As mobile phone usage continues to grow, users increasingly connect to the digital ecosystem while on-the-go. A website needs to be as easy to use on a mobile device as it is on a desktop computer while maintaining the same look and feel. Smart phones and tablets also allow websites to connect directly with users' apps such as mapping services to create smooth experiences.
Work in SEO strategies
Users reach websites in several ways – through email, social, paid digital ads, bookmarked links and importantly, search engines. SEO (search engine optimization) is the process of improving your website's position on the results page of a search engine such as Google or Bing. SEO takes into account text length, keywords, links, meta data (data on the website backend) and more to ensure the site appears as high in search results as possible.
"Content is king"
You may have heard the saying "content is king" and this idiom rings especially true for websites. Great content is a combination of engaging copy and captivating media such as photos and video. By matching the interests of your audience with relevant topics and issues, website interactions are more meaningful and impactful while simultaneously improving SEO.
Maintenance matters
Regular website updates give your users a reason to continue visiting your website. You should regularly feature fresh content, make certain information such as hours of operation is accurate, and revisit copy and imagery so the website reflects your company's evolving mission and values. From a technical standpoint, your website needs to be updated to maintain accessibility standards, security protocols and SEO best practices.
Applying these guiding principles to your website will ensure you are getting the most bang for your buck in 2022 and beyond. We'd like to thank our long-term partner, Brandography, a Minneapolis-based marketing agency, with whom we collaborated on the development of our new website. If your organization is considering a website refresh, Goff Public would love to work with you to determine the best path to create an incredible website.
Share

with a Friend or Colleague