Special legislative sessions have become more the norm than anything "special," and this year is no different. After a relentless legislative schedule last year that was in session every month, many hoped this year would bring a reprieve. But as the 2021 regular Minnesota legislative session adjourned last Monday, it was very clear that business was nowhere near done.
About 12 hours before session's adjournment, Governor Tim Walz, Senate Majority Leader Paul Gazelka and House Speaker Melissa Hortman announced a budget agreement. In other years, a "budget agreement" included a framework for spending priorities with some specificity and resolution of certain controversial policy issues. This year, however, that budget agreement represented more skeleton-like budget priorities without much meat on the bones. Many speculate that the agreement was an opportunity for both Republican and Democratic leaders to declare victory on major session priorities (e.g., no new taxes and significant education spending) while collectively kicking the can on everything else further down the road to a special session.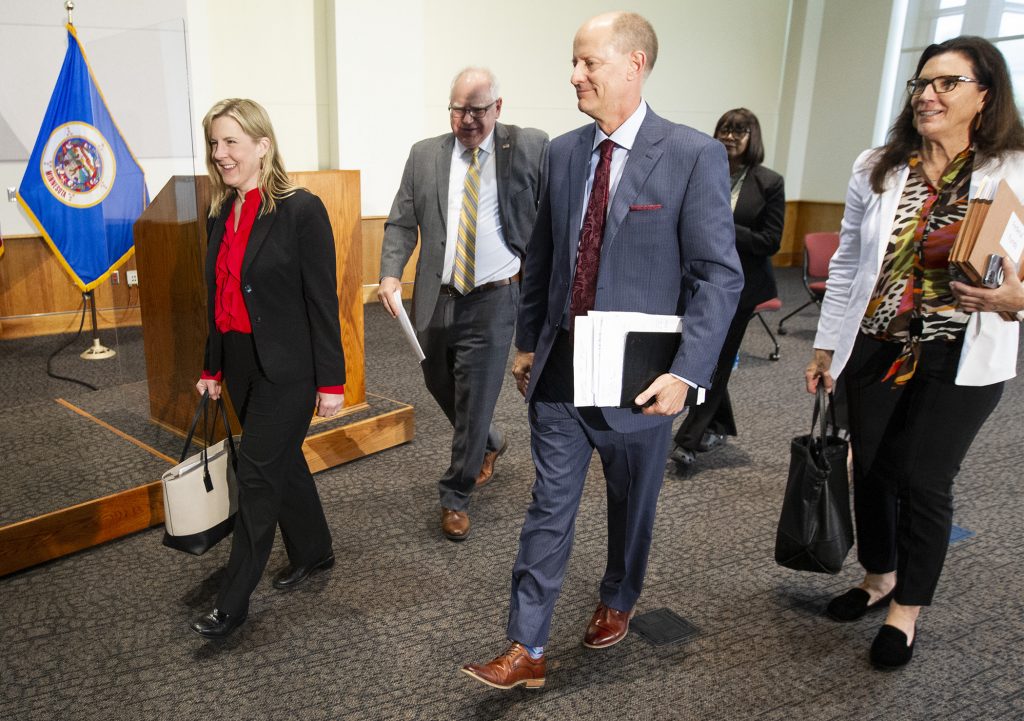 So, with the end of the state's fiscal year looming on June 30 and a requirement that the Legislature pass a biennial budget to avoid government shutdown, legislative leaders laid out a framework for committee chairs to follow to assemble a budget deal by mid-June. By May 28, committee chairs should come to House-Senate agreement on spending items within their committees of jurisdiction. By June 4, committee chairs should find agreement on spending and policy items.
The budget agreement did not resolve any of the outstanding controversial policy and spending proposals being carried in the House and Senate, like police reform, California clean car standards, and paid sick and safe leave. However, it did note that controversial items will need to have agreement from the Governor, House and Senate to move forward.
We anticipate the Governor will call the Legislature into special session on or around June 14, as the peacetime emergency may need to be renewed. What we do not anticipate is that committee chairs will make any more progress on any controversial items in the next three weeks than they did during the regular legislative session, leaving many of these decisions to be made by "the tribunal" that was highly criticized in past sessions.
Our government relations team continues to navigate these tumultuous times for our clients and look forward to heading back in person to the Capitol when it reopens in June.
Share

with a Friend or Colleague