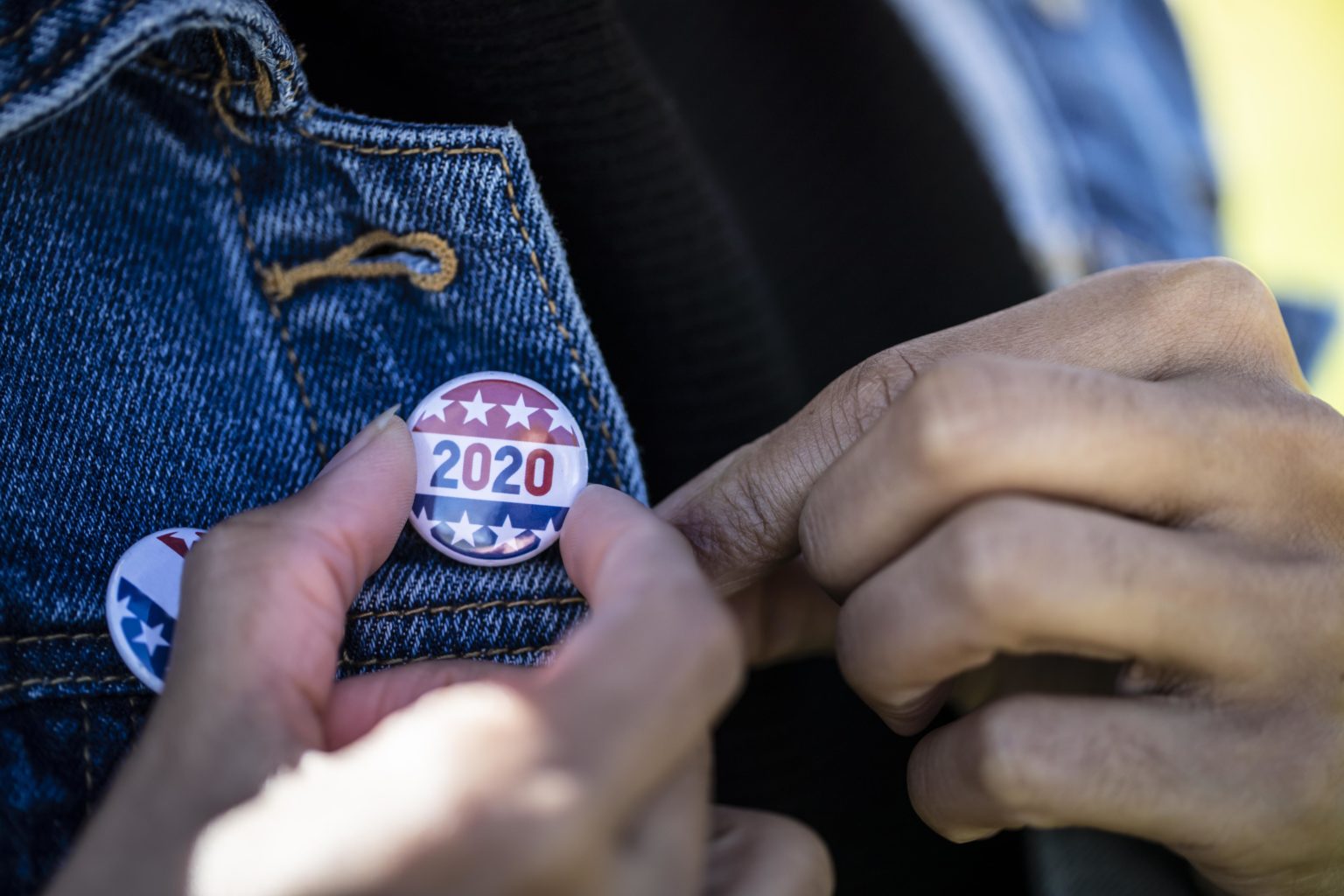 Civic engagement is good for business
Politics tend to make companies and business leaders nervous. That's why prior to this year, standing on the sidelines was often the default approach. But in 2020, employers are engaging on topics they never would have before. Many employees and consumers who used to prefer that companies stay out of politics now expect them to get engaged in civic discourse. It turns out that if done right, civic engagement can actually be good for business.
Company leaders should not feel nervous about encouraging employees to exercise their right to vote and get involved in the political process. Successful civic engagement campaigns give employees the tools they need to learn who their candidates are, what they stand for and how to vote. Some companies, such as Blue Cross Blue Shield, even embrace civic engagement as part of their mission. President and CEO Craig Samitt said they believe that "community health is shaped by the strength of the democratic process."
Companies that have taken on civic engagement campaigns aimed at informing their employees and encouraging them to vote have found that it positively impacts their brand. A 2019 case study by Harvard Kennedy School's Ash Center for Democratic Governance and Innovation found that both small, internally-focused efforts as well as large, externally-focused campaigns led to positive impacts for business, as well as increased voter turnout. Companies in the study cited "meeting consumer expectations, raising brand awareness and increasing employee satisfaction" as benefits their business experienced from communicating about civic responsibility.
While Minnesota law requires employers to provide time off for voting without the loss of pay, personal leave, or sick time, a growing number of companies are making additional accommodations for employees this year, such as closing their stores or offices on Election Day, limiting office hours or meetings that day, or offering paid time for voting and volunteer efforts. For great examples, check out the more than 1,300 companies that have made public commitments to give their employees time to vote this year as part of a nonpartisan campaign called "Time to Vote," started by Patagonia, Levi Strauss and PayPal.
Even though Election Day is drawing near, remember that civic engagement happens year-round. It's never too late to thoughtfully plan for an employee or consumer-focused civic responsibility program. We're going to have a lot of new elected officials at all levels of government in January. It would be an opportune time to help employees better understand how their government works for them and encourage them to engage.
Pay attention to what other companies are doing and use these examples as inspiration for your own plan to strengthen your company culture through civic engagement. Or, call Goff Public. We can support you in designing your own program tailored to your company's unique culture, values and goals.
Share

with a Friend or Colleague