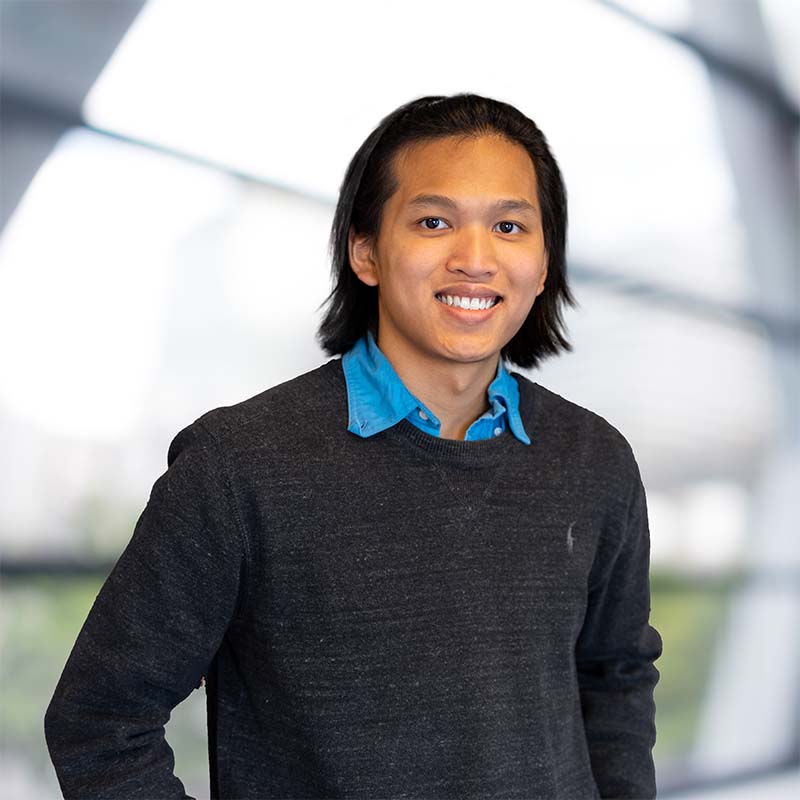 Areas of Expertise: Public Relations, Digital and Creative Services
Ben brings a passion for

problem solving and media.
Ben joins Goff Public through our internship program as he finishes his last semester of university to learn the ins-and-outs of a public relations firm and to further develop his professional career. Ben will help write, research and monitor media for Goff Public's internal and client needs. He'll also assist with multimedia production, such as writing scripts, and filming and editing photo and video footage.
Ben is majoring in entrepreneurship with a minor in digital imagery and media arts at the University of St. Thomas, graduating May 2023. He is the current brand operations manager for the university's student-led news organization, Tommie Media. As an inaugural member of the GHR Fellows Program, Ben earned a full-tuition scholarship and hands-on learning with a cohort of other business students. He has previous professional and internship experience as a journalist for Tommie Media, a financial advising intern, and a field organizer for a 2021 Minneapolis City Council re-election campaign. Ben also volunteered extensively at the St. Peter Claver Catholic School, helping with their marketing development.
Ben has a devout love for all things film. This includes watching, studying, writing, and shooting TV and film. Outside of being an alleged "film-bro," Ben also enjoys fashion, music and traveling, recently venturing on trips to Spain and Ghana.
---
Joined Goff Public: 2023
School: University of St. Thomas
Conversation Starters
Videography
Photography
Film
Vintage fashion
Indie music
Civic Involvement
Phillipe Cunningham campaign, field organizer (2021)
St. Peter Claver Catholic School, volunteer (2021)
Awards
GHR Fellows Scholarship (2019-2023)
Third-place winner of the Fowler Business Concept Challenge, Social-Venture Track (Fall 2020)