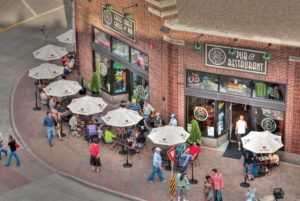 The City of Saint Paul's draft 2040 comprehensive plan calls for a new focus on 64 "neighborhood nodes." The plan calls for easing zoning restrictions in these key intersections and destinations to promote a variety of uses.
This could mean greater public and private investment in existing cultural districts, from the District del Sol on Saint Paul's West Side to the Creative Enterprise Zone at Raymond and University avenues, as well as the creation of new ones.
Read more in the Pioneer Press.