Our team recently had the privilege of helping launch a new nonprofit organization called Survivor Strong, which supports survivors of sexual assault through healing, advocacy and education.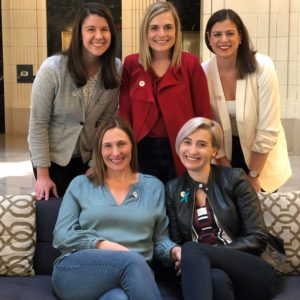 Founded by Trinea Gonczar and Amanda Thomashow, survivors who participated in of one of the most high-profile sexual assault cases in U.S. history, the launch of Survivor Strong coincided with the premiere of a new HBO documentary called "At the Heart of Gold: Inside the USA Gymnastics Scandal." Trinea and Amanda share their experiences in the film and attended its premiere at the Tribeca Film Festival, where they were interviewed by numerous national media outlets, including Newsweek, Bustle, Deadline and The Hollywood Reporter.
They have now dedicated their careers to advocating for survivors and bringing about change. Survivor Strong trains organizations of all kinds – from hospitals to colleges to law offices – on how to work with survivors of sexual assault and create systems that are trauma-informed, survivor-centric and prevent assaults before they happen.
From messaging and website development to creating social media pages and managing national media opportunities, Goff Public helped make the launch of Survivor Strong a success. Congratulations to our new client!