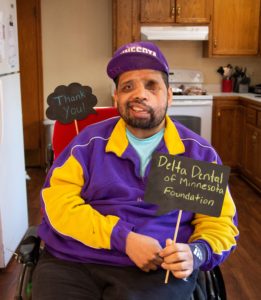 A $30,000 grant from Delta Dental of Minnesota Foundation is helping provide dental care to people with disabilities supported by Wayzata-based nonprofit Hammer Residences.
The Sun Sailor shares the story of how the grant helped Gabe, who lives in one of the nonprofit's residential care homes, receive treatment for a root canal.
Learn more of Gabe's story in this Sun Sailor article.