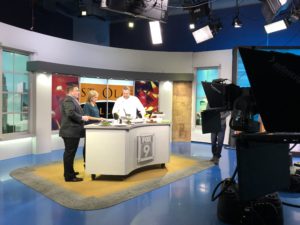 Rafael Perez, the director of culinary operations for Bon Appetit at St. Olaf College, recently stopped by KMSP-TV's Morning Buzz to give viewers a taste of the traditional Norwegian dishes available at St. Olaf's annual Christmas Festival.
Watch this segment to learn more about Nordic Christmas traditions.
Visit St. Olaf's website to find the recipe for Norwegian Potato Salad featured on the show.