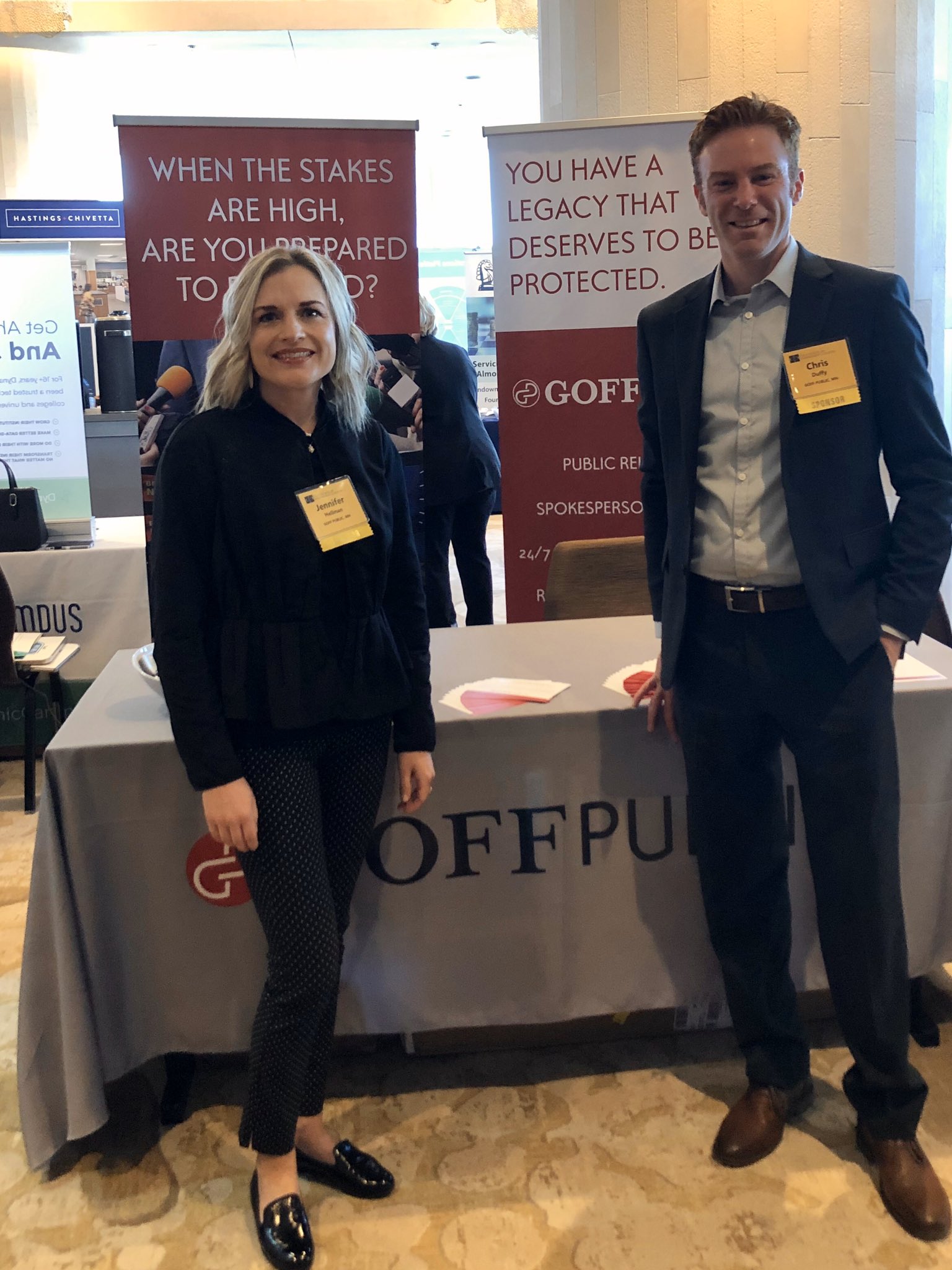 From Title IX issues to school admissions and political protests, college presidents deal with risk all the time and are working hard to be prepared.
Goff COO/Principal Jennifer Hellman and Vice President of Public Relations Chris Duffy recently shared their expertise with higher ed leaders from across the country at the Council of Independent Colleges' 2020 Presidents Institute in Marco Island, Florida.
Next month, Chris will present to both the Association of Catholic Colleges and Universities and the Council for Christian Colleges and Universities on crisis communications.