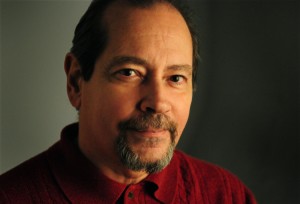 Recently, Goff Public interviewed Ruben Rosario, the popular columnist for the Pioneer Press. Since starting his column 16 years ago, Ruben has written thousands of memorable stories about remarkable Minnesotans  including himself.
Tell us about your career prior to arriving at the Pioneer Press.
I spent 11 years as a staff writer for the New York Daily News, mostly covering New York City police, law enforcement, organized crime and the courts.
How did your column come about?
I worked six years as city editor at the Pioneer Press, but I always missed writing. I suggested a column in 1997, because I thought the Twin Cities needed a grittier column dealing with criminal justice and public safety issues.
What was your original vision for the column and how has your column changed over the years?
When the column first started, I profiled people and programs on the front lines of combating the root causes of violence. It has broadened over the years to include social justice, human interest,immigration issues, and the occasional humorous themes of everyday life.
What types of stories do you like to tell in your columns?
I like to put a spotlight on the unsung ordinary people doing extraordinary things – the underdogs, those who are ignored and have little or no voice in society.
Print publications have been a revolving door for journalists over the last five to 10 years. What has allowed you to be one of the  survivors ?
They can't get rid of me, and I can't find a job elsewhere. Seriously, I have the best job in the newsroom, and so far, the paper is still a viable news information provider, particularly in the Twin Cities east metropolitan area.
What about being a newspaper journalist has changed the most since you first started?
The biggest change has been the technology and dramatic loss of newsroom resources due to the economic downturn in the industry in recent years. Baby boomers are the last generation of habitual newspaper readers. Folks are getting news in many different formats these days – computers, smartphones, tablets, etc.
What has not changed?
The need to listen, have good people skills, and have the ability to write well to tell a good story. There's still quality journalism being done. Proof of that is the annual book put out by the American Society of Newspaper Editors entitled America's Best Newspaper Writing.
What is your philosophy on social media and new communications?
I think it's great. One of the constants in life is change. Young journalists are being taught to blog, tweet, and shoot videos or pictures to help tell their story. I actually believe the need to find quality journalists is greater now because the Internet has given birth to an unprecedented age of information that has also spawned the age of misinformation. Sometimes, the junk I see on the Internet reminds me of Rocky and Bullwinkle's Mister Know-It-All who comes with an unlimited supply of misinformation.
What direction do you see print journalism taking in the next ten years?
Eventually, but not so quick as most people think, I envision major news print journalism will move entirely into the digital, electronic venue.
You have written some incredible personal stories in your columns about your battle with cancer and you being a victim of child abuse. Why have you chosen to make yourself the main character in some of your columns? Was it a hard decision?
Actually, I have taken great pains to minimize the I in my columns over the years. I prefer profiling people and using the human vehicle to illustrate a larger issue facing society. I prefer reporting my columns rather than pontificating. But I believe my cancer/childhood abuse are subjects that I needed to write about to add my voice along with those who deal with those two issues on a daily basis.
How has the community responded to the columns you have written about your personal life? How has this impacted the decisions you make about your columns?
The responses have been humbling. I received over a thousand e-mails and phone calls connected to my columns on cancer and my childhood trauma, mostly from survivors themselves or their family members.