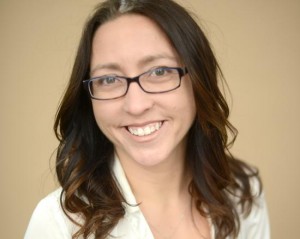 All of us at Goff Public congratulate our colleague Elizabeth Emerson, our director of government relations, for being honored yesterday with a 40 under Forty award from the Minneapolis/St. Paul Business Journal. The award is given to Twin Cities professionals under the age of 40 who have already achieved significant accomplishments in both their career and community involvement.
Elizabeth fits those criteria perfectly. In her young, yet impressive career, Elizabeth Emerson has used the strong work ethic and common sense she developed as an Iowa farm girl to become a major influencer on significant public policies that are critical to Minnesota 's success. When Elizabeth first moved to Saint Paul in 2000, she was unsure how to navigate the state's political scene. It didn't take her long to become a critical player in Minnesota politics.
After one-year with AmeriCorps, she kick-started her political career working on the late Senator Paul Wellstone's 2002 campaign. Wellstone's passion for politics and grassroots activism rubbed off on Elizabeth, who has since helped shape influential legislation as both a committee administrator and a lobbyist. She has worked on a variety of complex topics, including public health, insurance, and business regulation issues.
Elizabeth's passion for politics and giving back to the community has spilled over into her personal life. She is active in DFL politics, volunteering for state legislative races and serving as associate chair of the Saint Paul DFL. She has also volunteered for nonpartisan Get Out the Vote efforts. Because Elizabeth believes that well-rounded young people are critical to the future of Minnesota and the country, she has devoted much of her personal time to mentoring students.
A female athlete in high school and college, Elizabeth strongly believes in the power of women's athletics in providing girls with valuable life skills and role models. She has coached the Highland Park Middle School 7th and 8th grade girls  volleyball team for the past three years. In this role, she helps her team learn valuable skills both on and off the court.
The 40 under Forty award consistently recognizes the most innovative and inspiring young leaders in the Twin Cities, and Elizabeth truly exemplifies the spirit of this award. We are proud to have her as an integral member of our team. Congratulations, Elizabeth!
Other previous Goff Public winners of the 40 Under Forty award include Chris Georgacas (2001) and Mike Zipko (2006).