Accidents, misconduct, protests, data breaches, customer service issues, or other emergencies often arise quickly and unexpectedly – and in those moments, everything you say and do (or don't do) will be scrutinized. Social media and the 24-hour news cycle mean that these issues don't stay contained for long. Any issue that could negatively impact your reputation calls for careful communications.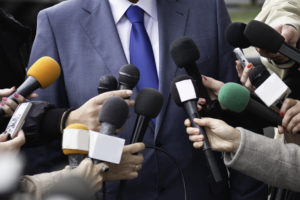 Crisis planning should not be a 'wish list' item. Crisis preparedness should be a 'must do now' item. It is one of the smartest investments companies and organizations can make.
From being on call 24/7 for crisis strategy and response to developing a crisis communications plan to crisis training, Goff Public can ensure you're prepared to navigate any situation and protect your reputation along the way. Contact Jennifer Hellman to learn more about our crisis consulting services.