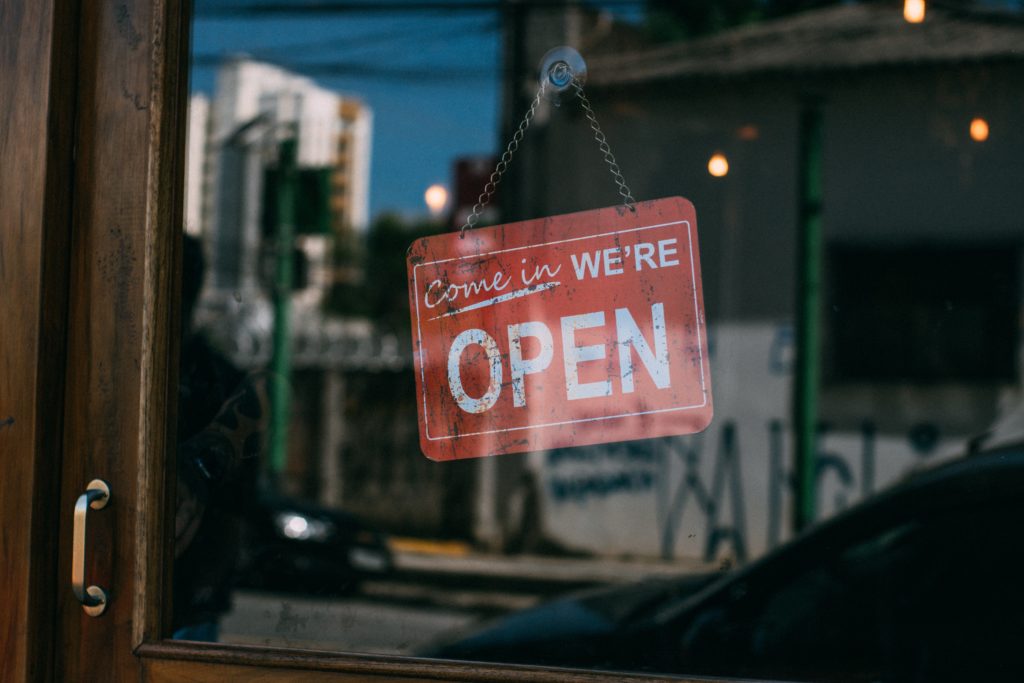 With the lifting of stay-at-home orders and the easing of restrictions across the U.S., many businesses and organizations are managing their reopenings in the coming days and weeks. As difficult as it was to decide how and when to close your doors a couple of months ago, deciding what's next is even more daunting. There aren't yet clear guidelines for many industries and we've never been here before.
No matter how you decide to pursue reopening, your audiences will be looking to you for transparent communication about these decisions. While communicating is more important than ever, this pandemic has turned our playbook on its head. As you begin communicating your reopening plans, we've reconsidered some new communications strategies for the COVID-19 era.
Old: Wait to communicate until you have all the information and decisions made.
New: Before COVID-19, we encouraged organizations to wait to communicate to avoid speculation. Now, we are in a unique time where no one knows what's next and we have to make our best guesses with the limited information available to us.
So, let people in on your thinking. Communicate all of the scenarios you are considering. This shows that you are prepared for – and considering – almost anything. It's less important to communicate your final plan than it is your process for getting there: What is it? Who is involved? What is guiding your decision-making? This instills confidence that you have the best minds at the table.
Old: Communicate only when you have new information to share.
New: Your audiences are feeling uncertain and unsettled. If they don't hear from you, then they'll feel like nothing is getting done. We recommend communicating regularly, even if there isn't a significant update to share. This will show how much is going on behind the scenes and keep your audiences loyal and as patient as possible while you make your decisions.
Old: Try to minimize your bad news.
New: Sharing your bad news – like layoffs, closures and poor financial results – used to show weakness, a sign of the deteriorating health of your organization. Today, there is no segment going unaffected by this pandemic. Now that everyone is in this struggle together, you should be more open about the challenges you face. This can instill the trust and goodwill your organization and leadership will need as you begin rebuilding.
We often say that organizations are judged more on their response to a crisis than the crisis itself. This holds true for how your business or institution weathers this pandemic regardless of how significantly you've been impacted. The measure of success as we re-emerge will be resiliency and creativity, and your ability to demonstrate those traits as you communicate with the audiences most important to you.