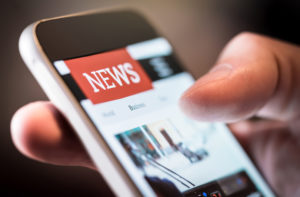 Getting a positive story about your organization or business in the media still remains one of the most impactful ways to tell your story. Even in today's more skeptical world, 92% of consumers still say they trust stories in the media more than promotional or advertising content.
It doesn't come without risk, but if you are strategic and well-prepared – and have someone like the well-connected experts at Goff Public in your corner – your next important announcement, initiative or legislative push could result in significant media coverage.
Don't miss out – contact Chris Duffy to learn more about whether your company's news is newsworthy!